CPR/BLS is an all-in-one course that covers the topics and skills of:
One and two rescuer CPR for adults, children and infants
Use of an Automatic External Defibrillator or AED
Rescue breathing for victims of respiratory arrest
Ventilation with a bag-mask device or advanced airway
Relief of choking or foreign body airway obstruction
Please note that the BLS course does not include first aid topics such as treatment for bleeding, burns or broken bones. So, if you're a healthcare provider that requires first-aid certification, you'll need to take both the BLS course and a first aid course.
What You'll Learn in Our BLS/CPR Certification Program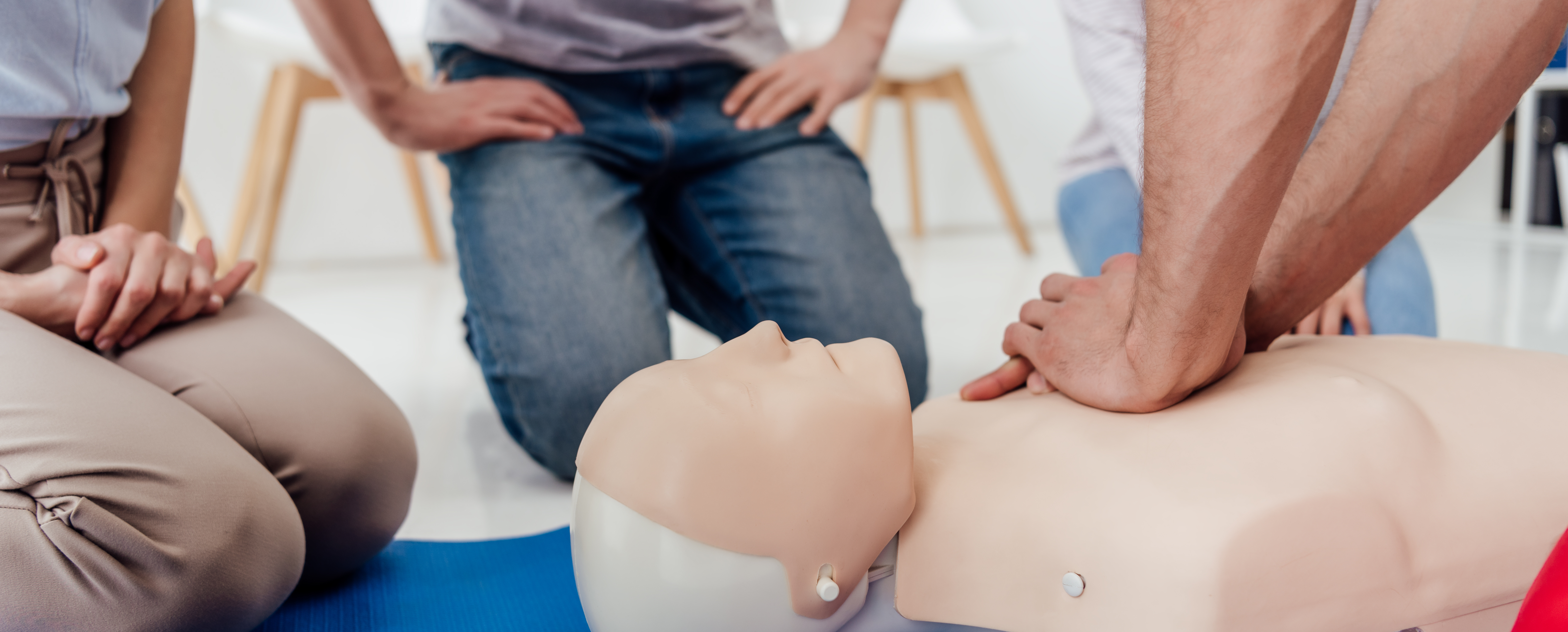 Our BLS certification course is accredited by the American Heart Association and accepted for licensure in all 50 states as well as Canada.
CPR Certification Specifics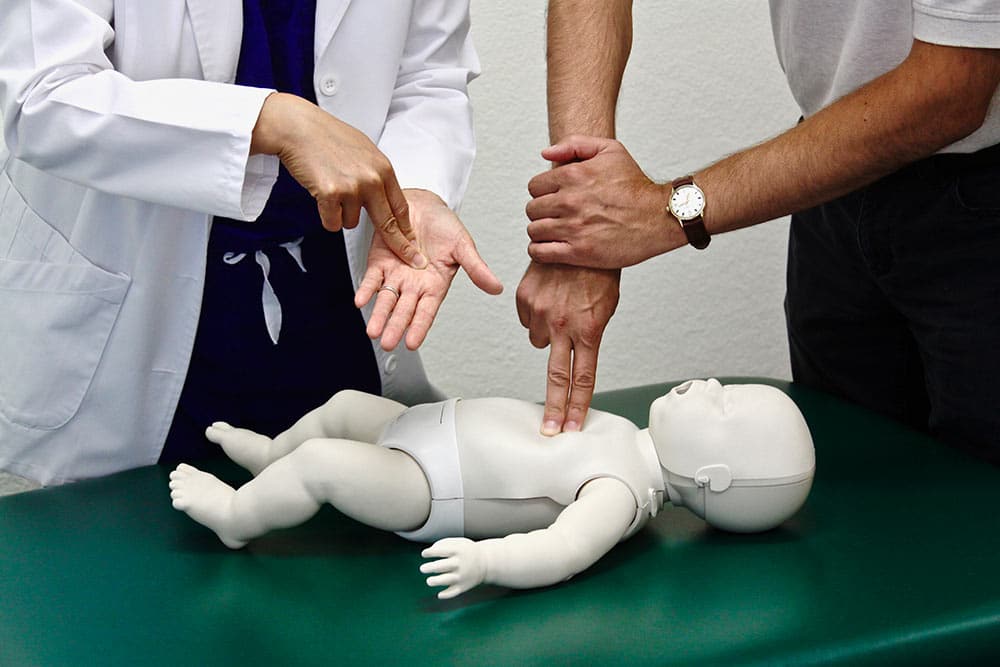 CPR, or cardiopulmonary resuscitation, is an important aspect of BLS certification. Our course follows American Heart Association guidelines for performing CPR on infants, children, and adults and informs students on how these situations may arise in a hospital setting. We also include the proper use of an automated external defibrillator (AED). The skills learned in this course can help students save lives when quick-thinking decisions matter most.
If you're considering a career in the healthcare industry or need to renew your skills in basic life support, receiving an accredited education is a must. Consider Altamont Healthcare for an affordable BLS and CPR certification designed specifically for healthcare professionals. Prospective students can easily register online.
CPR stands for Cardio-Pulmonary Resuscitation while BLS stands for Basic Life Support. Commonly, BLS is the abbreviated title for the course developed by the American Heart Association titled Basic Life Support for Healthcare Providers. In essence, BLS is CPR for Healthcare Providers.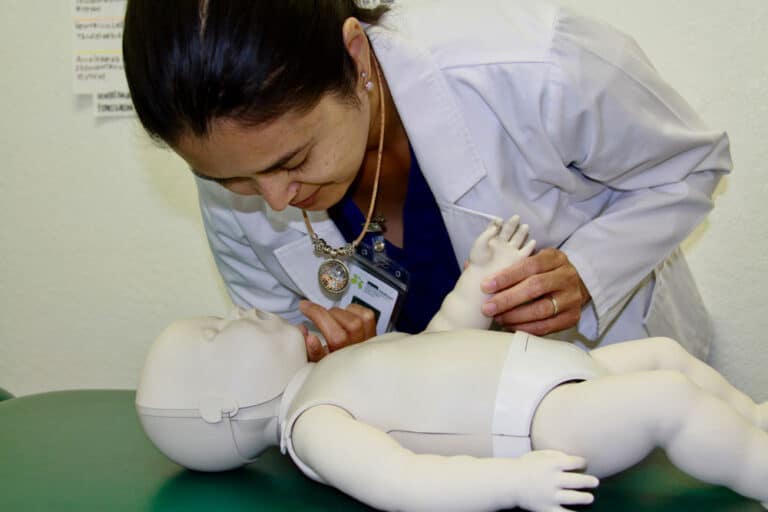 If you are considered a professional rescuer, healthcare provider or a student of any of healthcare professions, you're most likely required to obtain CPR/BLS certification.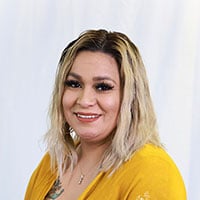 Kathy Escobedo
---
Kathy is an attentive, compassionate, and caring instructor with years of teaching experience under her belt. She is educated with Kaplan College as a Medical Assistant in 2000 and has acquired her clinical skills working for hospitals and clinics in various settings for 14 years before starting a career in education. She brings experience, practical sense, calmness and professionalism to the classroom everyday with her gracious smile and firm guidance.
Currently, she teaches the EKG Certification program, CPR/BLS certification through the American Heart Association, HIPPA & OSHA training and instructs our EKG externship program as well.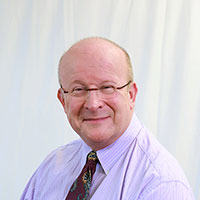 Dr. Peter Hickox
---
I am a retired obstetrician-gynecologist who has been practicing and teaching for more than thirty years. After I completed my training, I remained on the academic faculty at Baylor College of Medicine in Houston Texas. I have always had some type of private practice. I also published research papers, completely revised a textbook on menopause and was at the forefront of new developments in infertility, infertility surgery and in-vitro fertilization. I have assisted countless couples to finally have children. I also enjoyed advances in surgery and was involved in the development of new surgical procedures that have now become mainstream in obstetrics and gynecology. I am a founding member of the Osteoporosis Foundation, The North American Menopause Society and the North American Society for Pediatric and Adolescent Gynecology. I left academic medicine to pursue private practice full time and moved to California about fifteen years ago.
I was contacted by a local college about teaching. I have always enjoyed teaching was excited to resume an activity that I could devote my years of experience to. I began teaching again.
Altamont Healthcare recently approached me about a surgical technology program that they wished to inaugurate. I gladly accepted the challenge.
The surgical technologist is central to the success of any operating room. From preparing and setup, completing the case and delivering the patient safely to the recovery room – this is the goal of the surgical technologist and the health care system in general. It is a privilege to be able to assist in training you for a successful and rewarding career as a surgical technologist.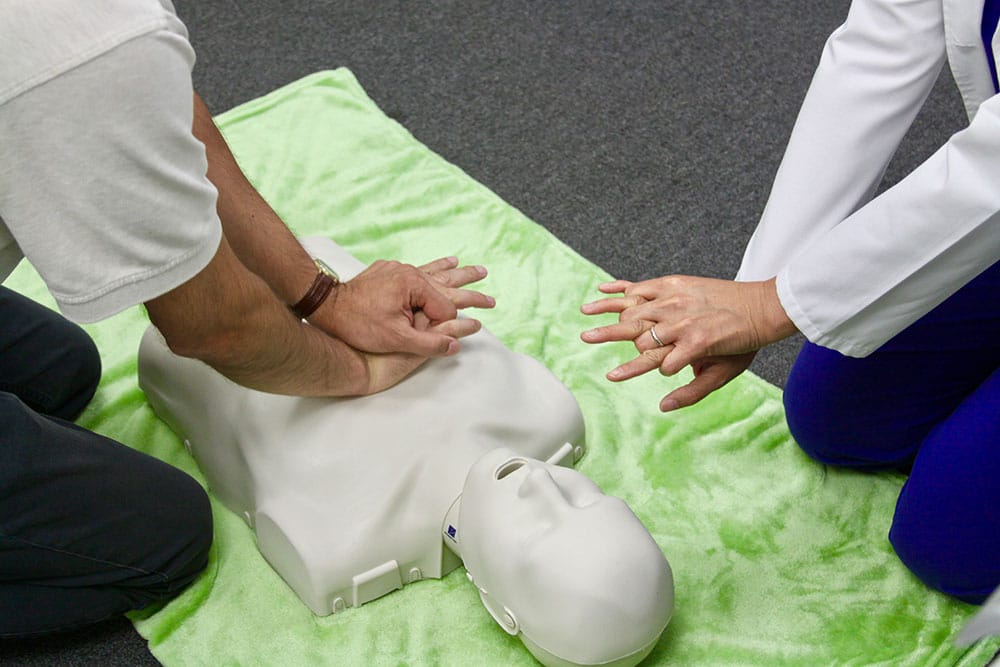 Stockton – March Lane
CPR + Basic Life Support classes are available in Stockton on alternating Fridays from 1 PM – 5 PM. Call our office at 209-817-8035 or email [email protected] to sign up!
January Schedule:
CPR + BLS Class Schedules (effective July 1st, 2022)
Monday - Thurs (9am - 1pm)
Fridays (2 Classes) 9-1 & 1-5
---
Bakersfield – California Avenue
CPR & Basic Life Support classes are available in Bakersfield every Friday from 10 AM – 2 PM. Call our office at 661-230-6316 or email us at [email protected] to reserve your spot!
***Social distancing and masks will be enforced for this class until further notice.***