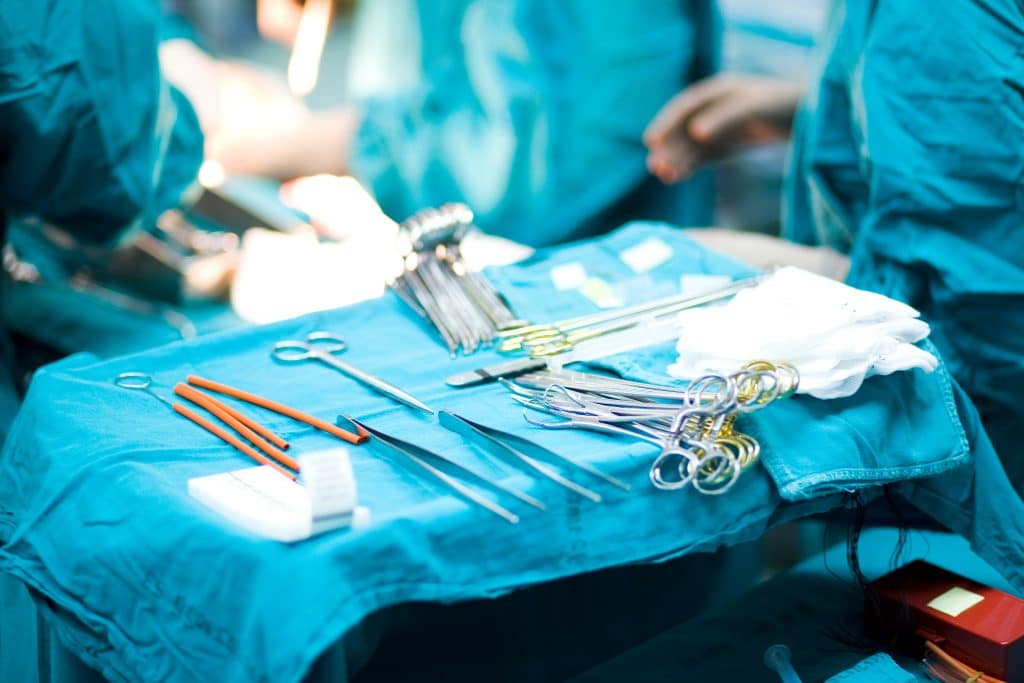 SPDT or SPD Tech stands for Sterile Processing and Distribution Technician. They are responsible for cleaning, sterilizing, storing, and distributing medical equipment. As a result, they act as an invaluable defense against the spread of diseases.
Cost of Enrollment: $610.00
Tuition & Externship: $3,000
Total Cost of Program: $3,610.00
Our certification program is designed to prepare you for both the CBSPD Certification Exam and the rigor of the healthcare industry. You do not need any prior experience in the healthcare industry or the medical field to enroll.
Our courses range from 5-10 weeks depending on the schedule of your choice. We offer a variety of schedules so you can choose the one that works for you.
Stockton offers day, night, and weekend classes
Bakersfield offers night and weekend classes.
To enroll in this course you must be at least 18 years old with a high school diploma or GED. You must provide a government ID and submit to a background check.
Are SPD Techs in demand right now?
The best time to become a certified sterile processing technician is all the time. Due to the COVID-19 pandemic, healthcare facilities have never been more concerned about sterilizing equipment and avoiding cross-contamination. In general, hospitals provide relatively high job security and great benefits. They will always be seeing patients, using medical tools, and performing surgeries; SPD Techs are essential to this process. The basic functioning of any hospital relies on the safe decontamination, sterilization, and distribution of medical tools. That is why Sterile Processing is sometimes referred to as the "heart" of the hospital.
Many SPDT positions are flexible, affording graduates the opportunity for full-time, part-time, per diem, and even traveling roles for hospitals, healthcare facilities, research laboratories, and private corporations. SPD Techs can expect to make about $50,000 per year, with top earners making over $73,000!
Program Features
Our programs offer unrivaled speed, affordability, and flexibility. Each course is led by an experienced teacher who will prepare you to pass the board exam and give you the tools you need to succeed as an SPD tech.All students will receive:
Textbook and uniform
A comprehensive review for the board exam
A BLS/CPR certification course
An in-house career workshop to improve your resume and interview skills.
Altamont Healthcare graduates who have passed the board exam are eligible for our exclusive externship program. This program provides hands-on experience in a real medical facility and the opportunity to impress potential employers with your dedication and performance.
SPD + ERT Promotion
Starting Fall 2021, we'll waive your ERT Registration fee when you co-enroll in SPD. Combined with our Option 1 discount, you could save up to $545.00 while boosting your earning potential and making yourself more attractive to employers.
The ERT certification in addition to our SPD program gives you a head start in the field. SPD Techs that earn ERT certifications open themselves to greater job opportunities, stand out to employers during the hiring process, and can negotiate better salaries than SPD Techs without it.
Flexible Tuition Payments
We are committed to serving our local communities. We are proud to provide one of the nation's most affordable tuition rates among SPD certification programs. We offer several different payment plans and discounts that can be found here. If none of our payment plans seem within your reach, we would be happy to talk with you and figure out a plan that works for you.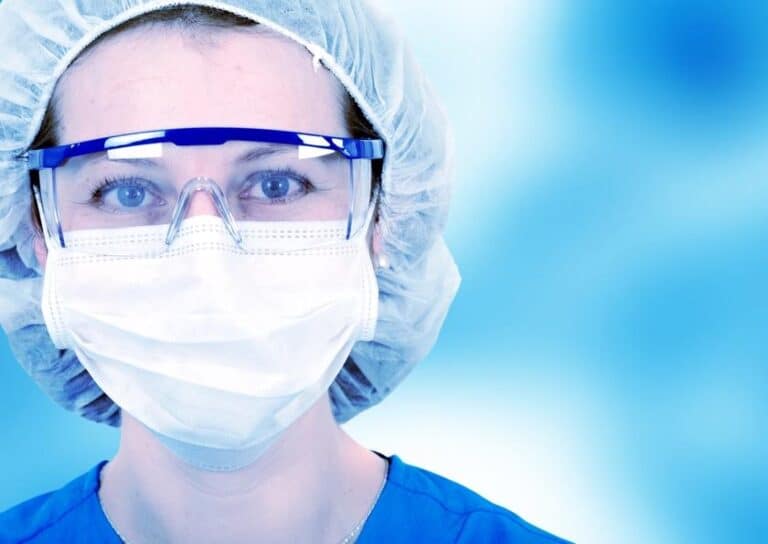 Another pathway to limit the cost for students is the Certification Course Reimbursement Program. With this program, students can be reimbursed for the cost of the SPD program when they agree to travel and relocate for Steris IMS and be employed with the company for at least one year. Eligible students must complete the course with a grade of at least 80 percent and successfully complete the externship program.
Learn From the Best
At Altamont Healthcare, you will be taught by certified and experienced instructors who love their work. We partner with hospitals where you will visit an actual Sterile Processing Department to get first-hand experience, interaction, and education with sterile processing technicians, managers, and nurses. Our curriculum ensures that you'll fully understand the sterilization process and the importance of maintaining a high quality of care and dedication at each level of the department. Our program is approved and recommended by all hospitals nationwide because we are recognized by the Certification Board of Sterile Processing.
We Help You Prepare for Your New Sterile Processing Career
If you want to become a Sterile Processing & Distribution Technician, we are here to help you achieve your goals. We understand how difficult this examination can be and want to make sure you are as ready as you can be to improve your chances of success. Our instructors want you to succeed and will do everything they can to give you the best chance of passing. For the very first time, we are offering a certification examination review for those who are intending to take the certification examination!
Board Examination Review
Before you become a Certified Sterile Processing & Distribution Technician, you need to pass an examination to ensure you have the knowledge necessary to perform well in the field. There are strict regulations that dictate how to perform this job properly. At Altamont Healthcare, we offer an examination review designed to work around your schedule in both home and work through a comprehensive online format. The content of the review goes over all important topics that will appear in the board exam, quizzes along with each topic, and 4 practice tests that are made up of over 400 board-exam type questions. This will further prepare you to take and pass the certification board examination. We understand how overwhelming this examination can be and we want to make sure you have all the tools to pass it.
Sterile Processing review content
During the SPDT examination review, we will cover all of the information you need to pass the board examination. The review content is based on the book, The Basic's of Sterile Processing 5th Edition by Nancy Chobin. The Sterile Processing Board Examination this review is geared towards is the examination through the Certification Board for Sterile Processing and Distribution which is a 5- year certification. While we can't teach all the concepts in this short period of time, we can help you review the information you've already learned to ensure you can more easily remember it when you take your examination. Our instructors are available to answer any questions you may have and help you understand the concepts that may be difficult for you to grasp.
The course has 3 modules aimed to hit the main focus points of the examination and clarify confusing concepts. Additionally, there are 3 sets of 100-item examinations with multiple-choice questions, designed to give each reviewee a feel for the actual board examinations. Basically, this review will improve your ability to identify the right answer when faced with analytical and situational-type of questions.
Module 1 (Ethics & Life Sciences)
Module 2 (Decontamination & Preparation and Packaging)
Module 3 (Sterilization, Storage & Distribution)
Practice Exams (4 sets of 100-item exams)
Registration and Log In
Our Comprehensive Online Review course is available to all our students and alumni. Your instructor will provide you with a link to this review at the end of the course.
Contact us today to learn more.
Fall 2022 SPDT Schedule
Holidays & Dates to Remember
Labor Day: September 5, 2022
CBSPD Boards: November 7-12, 2022
Applications Deadline: Tuesday, November 1, 2022
Weekend Class Details:
Start Date: August 12, 2022
End Date: October 1, 2022
Friday from 8:00AM to 1:00PM; Saturday from 8:00AM – 5:00PM
Orientation: Friday, August 5, 2022 @ 10:00AM
Payment Due Dates:

1st – Aug. 12, 2022
2nd – Sept. 2, 2022
3rd – Sept. 23, 2022
Night Class Details:
Start Date: August 15, 2022
End Date: September 29, 2022
Monday, Tuesday & Thursday from 5:30PM to 10:30PM
Orientation: Monday, August 8, 2022 @ 5:30PM
Payment Due Dates:

1st – Aug. 15, 2022
2nd – Sept. 1, 2022
3rd – Sept. 19, 2022
Day I (TTH) Class Details:
Start Date: September 6, 2022
End Date: October 18, 2022
Tuesdays & Thursdays from 8:00AM to 5:30PM
Orientation: Tuesday, August 30, 2022 @ 10:00AM
Payment Due Dates:

1st – Sept. 6, 2022
2nd – Sept. 22, 2022
3rd – Oct. 6, 2022
Day II (M/W/F) Class Details:
Start Date: September 12, 2022
End Date: October 14, 2022
Mondays, Wednesdays from 8:00AM to 5:00PM; Fridays from 8:00AM – 12:00PM
Orientation on Monday, September 05, 2022 @ 10:00AM
Payment Due Dates:

1st – Sept. 12, 2022
2nd – Sept. 21, 2022
3rd – Oct. 05, 2022
Summer 2022 SPDT Schedule
We are offering 4 SPD Classes in Summer 2022:
2 Weekday Classes:

MWF: Mondays, Wednesdays, Fridays
TTH: Tuesdays & Thursdays

Night Class: Mondays, Tuesdays, Thursdays
Weekend Class: Fridays & Saturdays
MWF Day Class Details:
Start Date: June 6, 2022
End Date: July 11, 2022
Mondays & Wednesdays from 8 AM to 5 PM; Fridays from 8 AM – 12 PM
20 hrs/week for 5 weeks of class
Orientation on Monday 05/23/2022 @ 10 AM
Payment Due Dates:

1st – Jun. 6, 2022
2nd – Jun. 20, 2022
3rd – Jul. 5, 2022
TTH Day Class Details
Start Date: May 17, 2022
End Date: June 28, 2022
Tuesdays & Thursdays from 8 AM to 5 PM
16 hrs/week for 6 weeks of class
Orientation on Tuesday 05/10/2022 @ 10 AM
Payment Due Dates:

1st – May 17, 2022
2nd – Jun. 7, 2022
3rd – Jun. 21, 2022
Night Class Details:
Start Date: May 16, 2022
End Date: June 30, 2022
Mondays, Tuesdays, and Thursdays from 5:30 PM to 10:30 PM
15 hrs/week for 7 weeks of class
Orientation on Monday 05/09/2022 @ 5:30 PM
Payment Due Dates:

1st – May 16, 2022
2nd – Jun. 6, 2022
3rd – Jun. 21, 2022
Weekend Class Details:
Start Date: May 13, 2022
End Date: July 2, 2022
Fridays from 8 AM to 1 PM; Saturdays from 8 AM – 5 PM
13 hrs/week for 7 weeks
Orientation on Friday 05/06/2022 @ 10 AM
Payment Due Dates:

1st – May 13, 2022
2nd – May 27, 2022
3rd – Jun. 24, 2022
Class orientation will typically be held about a week before the class begins. You will receive orientation details via your student portal and email notification. If you have not received orientation details 3 days before your orientation date, please message our staff or contact our office at 209-817-8035.
Enrollments are open until the class start date; however, late enrollments are permitted on a case-by-case basis.
Note: These locations are where classes are physically held. If you are comfortable with full-distance learning, we can enroll you in the class of your choice, regardless of where you are.
Take advantage of our easy payment plans! We are committed to partnering up with you and your goal of having a dependable and rewarding career in healthcare. As a result, our tuition rates are some of the most affordable in the nation.
We want to ease the financial burdens that might keep you from enrolling in our programs. Accordingly, we offer flexible payment options with discounts that can fit almost anyone's budget. If our rates or plans still fall outside of your budget, we're happy to create a custom payment plan that works with you!
Costs
Refund Policy
TOTAL FEES AND CHARGES
$3,610.00
Registration Fee
$250.00
Non-refundable
Manuals
$125.00
Subject to change; non-refundable when already ordered
Materials and Lab Fee
$225.00
Non-refundable upon removal from packaging.
Tuition + Externship
Passing the certification exam is a requirement for enrollment in externship.
$3,000.00
Refundable subject to Rules and Procedure below
Student Tuition Recovery Fund Fee
$10.00
Non-Refundable; $0.50 for every $1,000 rounded to the nearest $1,000
Uniform
Included
Board Exam Comprehensive Review
Included
CPR/BLS Certification
Included
Externship
Included
Total Enrollment Cost (Registration & Manual/Lab Materials Fee):
$610.00*
All payment plans below do not include registration and book fees. The payment plans are based on the tuition rate of $3,000.00
Option #1: Full payment entitles students to 10% discount on tuition payment. ($2,700.00)
Option #2: Pay one installment of 1/3 of the tuition($1,000.00) then pay the remaining amount in a second installment with a 5% discount ($1,900.00)
Option #3: Tuition is paid in three equal terms of $1,000.00 per installment.
*All payments made after their designated due dates will be charged a late payment fee of $20.00 regardless of balance.
Payment shall be made in cashier's check, money order or credit/debit card.
We accept Visa, MasterCard, American Express, Discover, & PayPal

Altamont Healthcare is a cashless business. We will not accept in-person payments made with cash.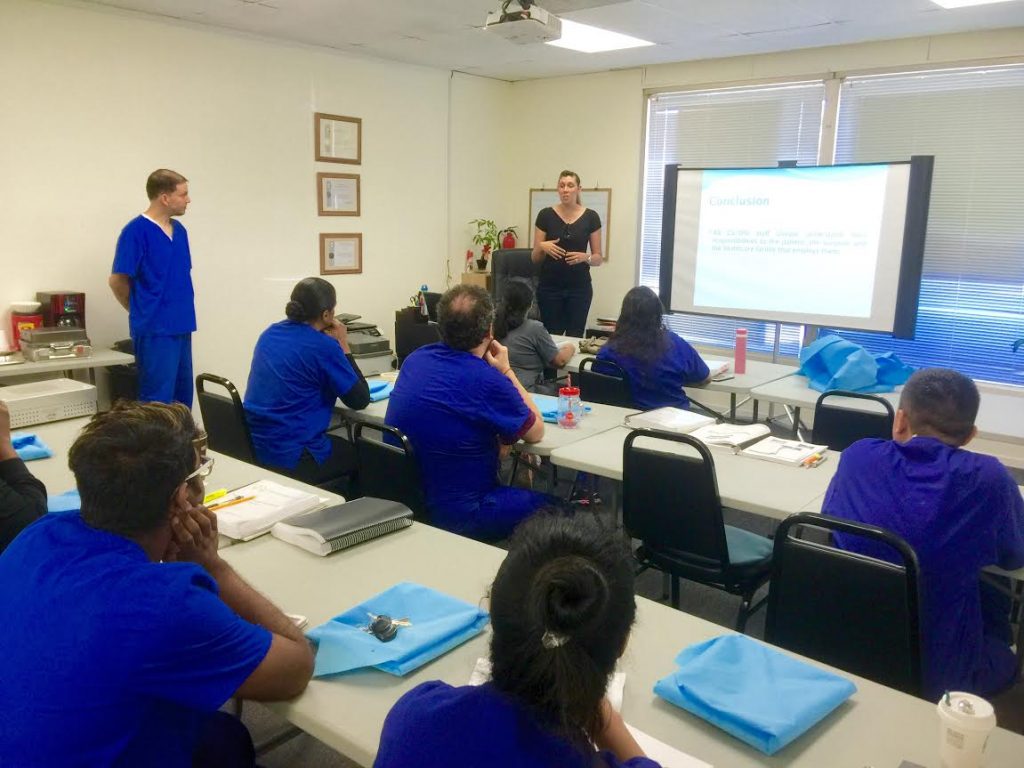 Course Prerequisites:
Be at least 18 years or older at the time of enrollment
Have a valid government-issued photo ID
Have at least a high-school diploma or GED.
Altamont Healthcare aims to make enrollment and financing as easy as possible. With simple prerequisites and flexible payment options, we offer simplicity and affordability when it comes to getting your education.
To apply for our programs, you can submit an application online here. To reserve a spot in the class, you must complete the application and pay the application fee of $250 (non-refundable). Once your application has been accepted, you will be emailed your student portal login.
If you do not pay the $250 application fee, we will not process your application.
Once you receive the login credentials, you may access the student portal and complete the enrollment documents that were sent to your account. Once your enrollment is complete, you will receive a link to the course registration page.
After you've registered for your class(es), you will see the course fees and tuition charges appear in your account.
Our Surgical Technologist program requires that applicants pass an interview with Admissions Staff.
See our Prerequisites and Tuition and Financial Options pages for more information on pricing and payment plans.
Can't find what you were looking for? Here are some helpful links.