More young people are reconsidering their decision to attend a traditional four-year college – high financial costs in this era of high inflation is making everyone reconsider their big purchases. Others just want to start a career straight out of high school instead of spending 4 years in college. Regardless of the reason, a surgical technology program from a vocational school is a great option for those who want a high paying career without a degree.
Every year, 15 million Americans undergo some kind of surgery – that's over 41,000 surgeries per day! (Facts.org, 2023). As life expectancy rises and healthcare technology improves, it is reasonable to expect that more surgeries will be needed in the future, and therefore more surgical technologists as well. The data imply that surgical tech jobs will grow about 6% in the decade of 2021-2031, indicating a stable job outlook (Bureau of Labor Statistics, 2022).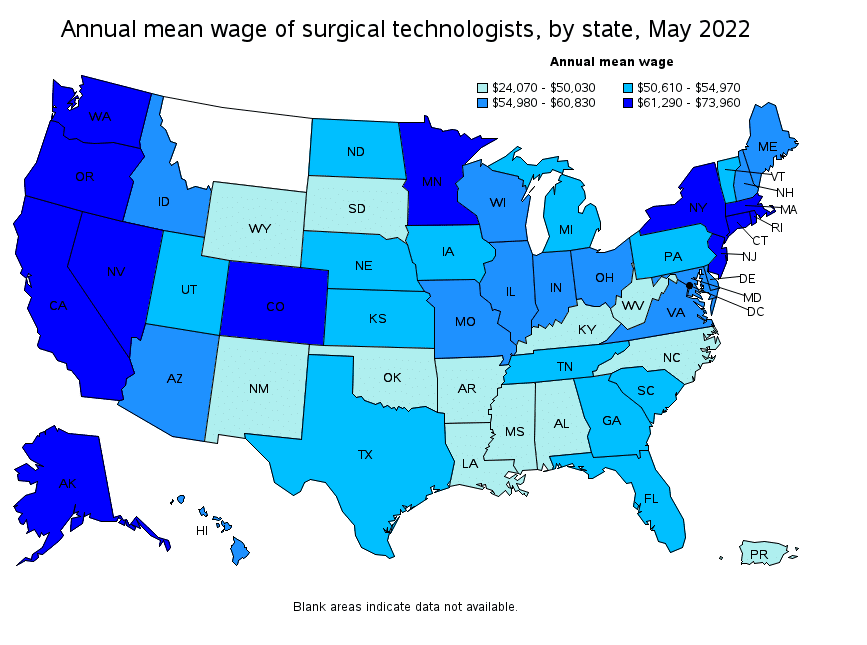 Surgical technology is one of the highest paying jobs you can get without a degree, especially in California where the median pay is over $35/hour. Some areas even have higher rates, the median pay for scrub techs in the Bay Area (San Francisco – San Jose – Vallejo/Fairfield) is over $40/hour (Bureau of Labor Statistics, 2022).
The operating room (OR) is an energetic and crucial part of any hospital; nurses, doctors, anesthesiologists, and tech in surgery all come together to save the lives of their patients. Though most surgeries are not emergencies, every single one is intended to improve the long-term health and wellbeing of the patient. A shared goal like this motivates everyone in the OR to constantly learn how to improve their skills to assist in surgery and get the patient home safely. 
If you live in the California Central Valley and are interested in signing up for tech in surgery classes in Bakersfield, CA or Stockton, CA, you can contact us here for more information on signing up. Here are some helpful links for further reading & information:
Sources:
U.S. Bureau of Labor Statistics. (2022, September 8). Surgical assistants and technologists : Occupational outlook handbook. U.S. Bureau of Labor Statistics. https://www.bls.gov/ooh/healthcare/surgical-technologists.htm
U.S. Bureau of Labor Statistics. (2023, April 25). Surgical technologists. U.S. Bureau of Labor Statistics. https://www.bls.gov/oes/current/oes292055.htm
Strong for surgery. ACS. (n.d.). https://www.facs.org/for-patients/strong-for-surgery/